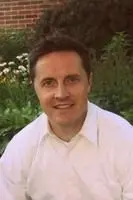 Matt Quinn, LCPC, CADC

Licensed Clinical Professional Counselor (LCPC) and Certified Alcohol and Drug Counselor (CADC)

Matthew has been counseling adolescents and adults in a variety of settings for the past 15 years. He has worked with clients on a variety of issues including substance abuse disorders, depression, anxiety, anger management, parenting, family conflict, codependence and relationship issues. He is credentialed as a Licensed Clinical Professional Counselor (LCPC) and Certified Alcohol and Drug Counselor (CADC). Matthew specializes in substance use and abuse as well as parenting. His previous work experiences include running an Intensive Outpatient Program for adolescents. Matthew sees the relationship established and built with each client as the primary source of improvement. The rapport that is built through trust, comfort, and humor creates an environment that invites growth and change. The growth is enhanced when this Relational Therapy approach is combined with specifice Cognitive Behavioral and Motivional Enhancement Therapy Interventions.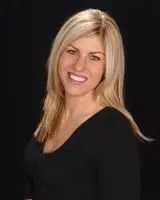 Anne Tumborello LCSW, CADC

Licensed Clincial Social Worker (LCSW) and Certified Alcohol and Drug Counselor (CADC)


Anne specializes in working with Chemical Dependency and Mental Health Issues in adolescents and adults both in individual and family therapy. Anne works with clients on the following concerns: Anger managment, Anxiety, Bipolar Disorder, Boundaries, Chemical Dependency/Substance Abuse, Codependency, Communication, Conflict Resolution, Decision-Making, Depression, Family Issues, Fear, Feelings of Emptiness, Guilt, Life Transitions, Parenting, Post-Traumatic Stress Disorder (PTSD), Relapse Prevention Planning, Self-Esteem, Self-Injury, School Related Issues, Spiritual Concerns and Trust Issues.

Anne is committed to providing client centered care by fostering and environment of healing. Anne focuses on strength-based relationally supportive care by integrating cognitive-behavioral, client-centered, and solution focused methods based on the needs of the clients. She believes the counseling process is beneficial as it allows for a scheduled time to focus on goals that incorporate healing, wholeness and balance. Anne believes that by developing and reinforcing positive behavior patterns, coping skills, and strategies, succesful change can take place. Anne allows clients to "sit in the driver's seat" by personalizing their goals, while assisting with objectives and interventions to get individuals where they want to be, free of unwanted behaviors and on the road to a healthy future.

Anne received her Bachelor of Arts Degree from Judson University followed by a Masters in Social Work from Jane Addams College of Social Work at the University of Illinois at Chicago. Her previous work experiences include working with at-risk adolescents, family therapy and having the role as a Clinical Supervisor.